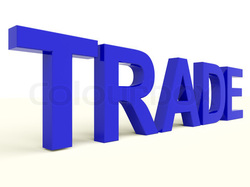 By Antonio Maria Delgado
adelgado@ElNuevoHerald.com
Despite the apparent diplomatic tension between some countries
in Latin America and the United States, when it comes to business they continue to be very good friends, said José Fernández, assistant secretary of State for Economic Energy and Business Affairs. All you have to do, he said, is look at the numbers. Last year, trade with Latin America grew 20 percent, Fernández said in an interview.
"We absorb 41 percent of exports to the region, and the Western Hemisphere absorbs more or less the same proportion, between 40 and 42 percent [of U.S. exports]," he said. "We do three times more business with Latin America than with China and twice as much business with Colombia than with Russia. Beyond the
rhetoric, numbers don't lie."
Last year's growth elevated trade between the United States and the region to a historic high of $772 million. Exports to the region grew 22 percent to $350 million, while imports reached 20 percent for a total of $420 million.
Trade growth between the United States and the region has traditionally been high. Between 1998 and 2009, trade between the United States and Latin America grew an average 82 percent, surpassing a 72 percent average with Asia, 52 percent with the European Union and 64 percent for the rest of the world, according to the Congressional Research Service.
Fernández said that the trade boom can partly be attributed to the U.S. government's efforts to promote the National Export Initiative launched by the Obama administration. But the efforts of countries such as Chile, Peru, Brazil and Colombia to liberalize trade and become more competitive have also helped; Colombia recently
signed a free-trade agreement with the United States. Meanwhile, trade with Mexico has also increased.
Fernández said that he expects trade with the region will remain strong for many years because of both Latin America's proximity to the U.S. and the high number of Hispanics living in the United States, he said. Fernández added that with 50 million Hispanics living in the United States, is natural for thousands of them to be inclined to do business with their countries of origin.
Read more here:
http://www.miamiherald.com/2012/09/18/3009343/us-trade-with-latin-america-hits.html?story_link=email_msg#storylink=cpy