---
About Us
EA-USA is a not-for-profit trade association dedicated to the promotion and growth of U.S. exports. We represent U.S. exporters' interest through advocacy and education.

Our members/associates are U.S. exporters and by working together with private and government entities we bring to our members market identification and development, channel distribution, marketing strategies, contacts and other innovative programs to facilitate the exports of U.S. products and services.

EA-USA is also involved in advocating and by having exporters in our association we are able to promote laws and regulations that become a tool for the export industry.
---
---
Exporters - Importers
Companies not in U.S. territory benefit from EA-USA by obtaining trusted source to identify qualified sellers, and by taking advantage of the exporting tools being offered to exporters and importers.

Founding Members
Our founding Board of Directors members have experience, wisdom and passion for the exporting industry with well over thirty combined years of experience in the international trade industry, high involvement with organizations related to exports, and advocating the promotion of international trade regulations, rules and laws for the export industry.

Keys to Our Success
Our Key of Success is undoubtedly our effective market segmentation through identification of several niche markets and implementation strategies. Excellence in fulfilling the promise, uncompromising commitment to the quality of the work, entrepreneurial flair, and developing visibility.

Mission Statement
To secure the position of U.S. exporters to be able to compete globally by reducing barriers of international trade and to promoting U.S. products and services.

Founder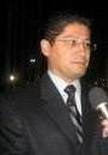 Mr. Castillo has over twenty years of experience in Finance and Real Estate. He presently owns "
Global Trade and Financing
", "Global Trade Insurance Corp." and "International Investors Realty".
Mr. Castillo graduated in Economics in the University of Costa Rica and he has been a member on the board of directors of multiple organizations and chambers of commerce. He was member Board of directors of Chambers of Commerce from Colombia, Caribbean Trade Center, Africa, Trinidad and Currently of Nicaragua, Honduras and Exporters Association-USA.
As an active broker of Eximbank-USA, Euler Hermes and Coface, Mr. Castillo's companies have been the lead, arrange and broker loans in hundreds and millions of dollars in the United States as well as in the Americas, Africa, Asia and the Caribbean.
With the objective to create awareness, Mr. Castillo has been the promoter and Main speaker at seminars and conferences in many different countries such as Costa Rica, Panama, Trinidad, Bahamas, Dominican Republic, Honduras, Colombian, Peru and different cities in United States of America.
Mr. Castillo has been married for 32 years, has two daughters, and lives in Miami, Florida. His native language is Spanish and he speaks fluent English and Portuguese.
---
---