WELCOME TO THE ONE STOP CENTER FOR ALL OF YOUR INTERNATIONAL TRADE NEEDS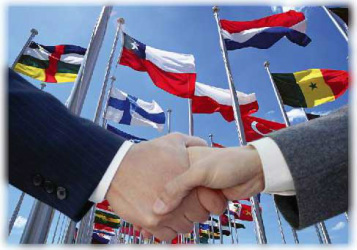 The Exporters Association of the Unites States of America, Inc. (EA-USA) is a 501 (c)(6) not-for-profit international trade organization dedicated to the promotion and growth of U.S. exports. We represent U.S. exporters' interest through innovative international trade programs, advocacy and education.EA-USA's membership base is solely composed of U.S. exporters. EA-USA has made strategic alliances with a diverse group of professionals in the international trade market, to assist, support, and to boost U.S. exports such as: exporters, distributors, inancial institutions, manufacturers, transportation, freight forwarders, brokers, attorneys, real estate, economist, chambers of commerce and governmental institutions.

Therefore, if you are a U.S. Exporter we encourage you to sign up as a member. As long as you export any U.S. product and/or provide an international service, membership is absolutely complimentary. Become a member, and begin enjoying all the benefits in the ideal platform to start growing your international business. For membership information or any other inquiry you may have, please do not hesitate to contact us at any time.
---
TRAVEL FOR LESS
---
UPCOMING SIGNATURE EVENT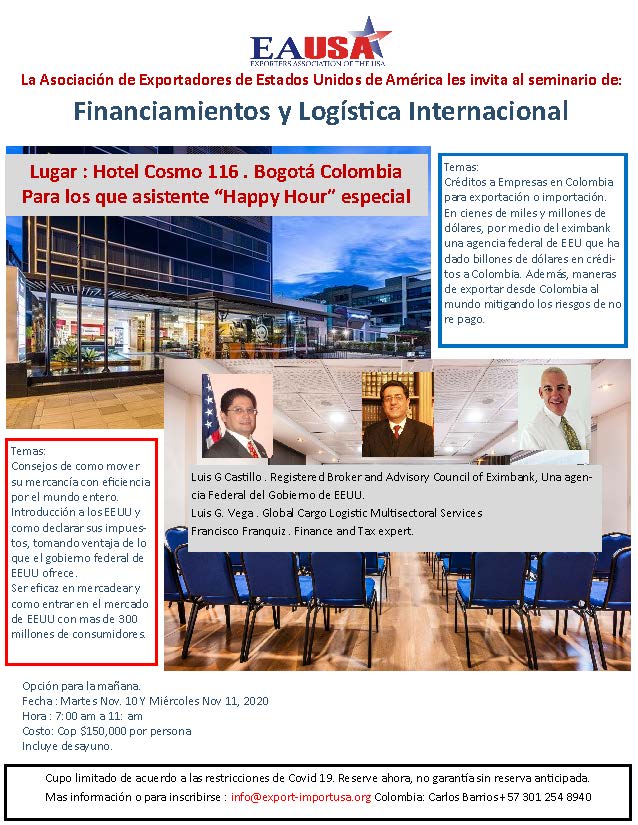 Who should attend?
Professionals representing the following industries:
Real Estate, Financing for domestic, insurance, construction, hospitality, manufacturing, agriculture, entertainment, pharmaceutical, food, transport, energy, telecommunication, health, education and much more.

¿Quién debe asistir?
Profesionales que representan las siguientes industrias:
Bienes Raíces, Financiamiento para el hogar, seguros, construcción, hotelería, manufactura, agricultura, entretenimiento, farmacéutico, alimentos, transporte, energía, telecomunicaciones, salud, educación y mucho más.
---
Hacer Click en "Buy Now" , Entre en PayPal, escoja pagar con tarjeta en el boton de abajo y continue el proceso entrando su manera de pago
MEMBERS, ASSOCIATES & AFFILIATES
---